NOTICES
[Make Your Star Global Fansub Project Part 7 (THE BOYZ)] Notice of Promotion Winners
Aug 6, 2018
[Make Your Star Global Fansub Project Part 7 (THE BOYZ)] With your active participation, this project has successfully ended.
Through thorough evaluation, the V LIVE Operations Team has selected the winners, as listed below.
As previously announced, for the sake of dedication, we have only regarded those who have completed at least 30% of the translations in "My Task". Those who do not display dedication to the work or meet the standards have been disregarded from this event.
Winners
1,000 V Coins (20 people) (What are V Coins?)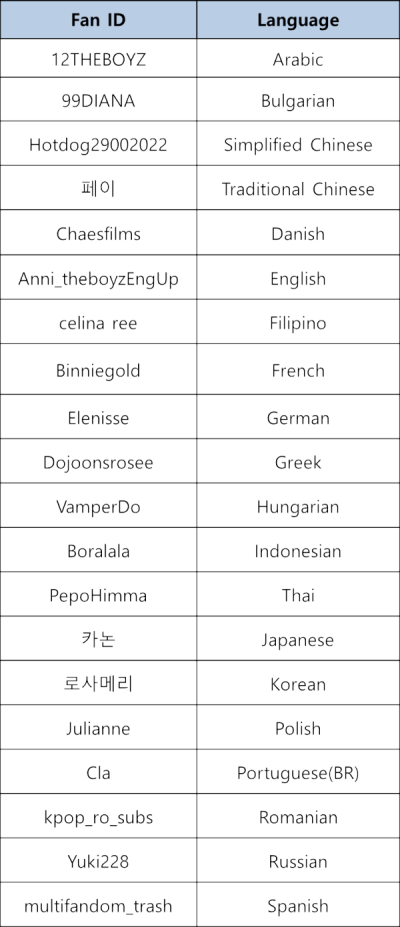 Each selected participant will be contacted via message through V FANSUBS within August 2018 regarding their personal V Number to be awarded V Coins. If you do not respond to the message by August 31, 2018, your awarded coins will be cancelled.
Thank you.