NOTICES
Notice of Level Change (2018/9/6)
Sep 3, 2018
​For a more efficient management system in translation/time bar, translation and time bar levels will be dualized starting from 6th September, 2018.
Raise your badge level by making translations and time bars!
Translation Level
To strengthen the distinctions of different levels, changes have been made for badge levels.
If the total number of lines reaches 1000, 3000, 5000 and 10000 sentences, new badge will be upgraded.

Time Bar Level
As before, if the total number reaches 300, 500 and 1000 time bars, new badge will be upgraded.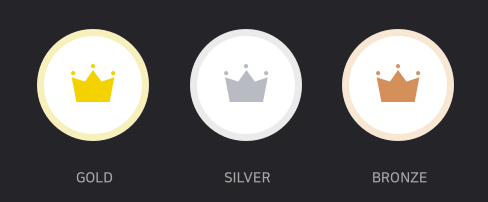 Check your current badge by going to "My Profile."
Thank you.