NOTICES
[Event on the "Changes of Translation Levels"] Notice of Promotion Winners
Sep 19, 2018
We sincerely thank you for participating on the proof shot on translation badge related to the changes of "Translation Level." The following are the recipients for this event.
Winners
2000 V COINS (Total of 20 users)
- V COIN can be used when purchasing merchandises at V LIVE STORE.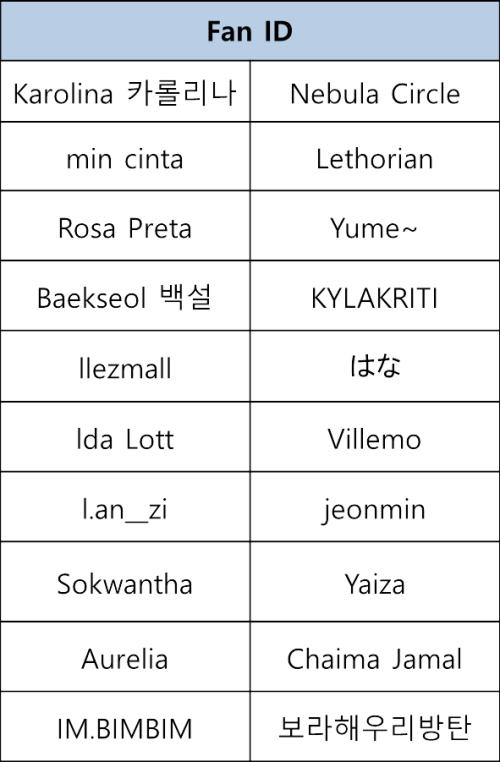 Additional
- Manager will send a message through V FANSUBS to the nickname shown on the captured images by September 23, 2018, asking for personal V ID in order to present V COIN. However, recipient may lose the prize if the message is not responded by October 23, 2018.

- Void if the recipient used other user's badge image.
For any additional questions regarding the event, please use "Feedback" shown in the bottom of the page.
Thank you.